Drymatic II Exhaust Adaptor Kit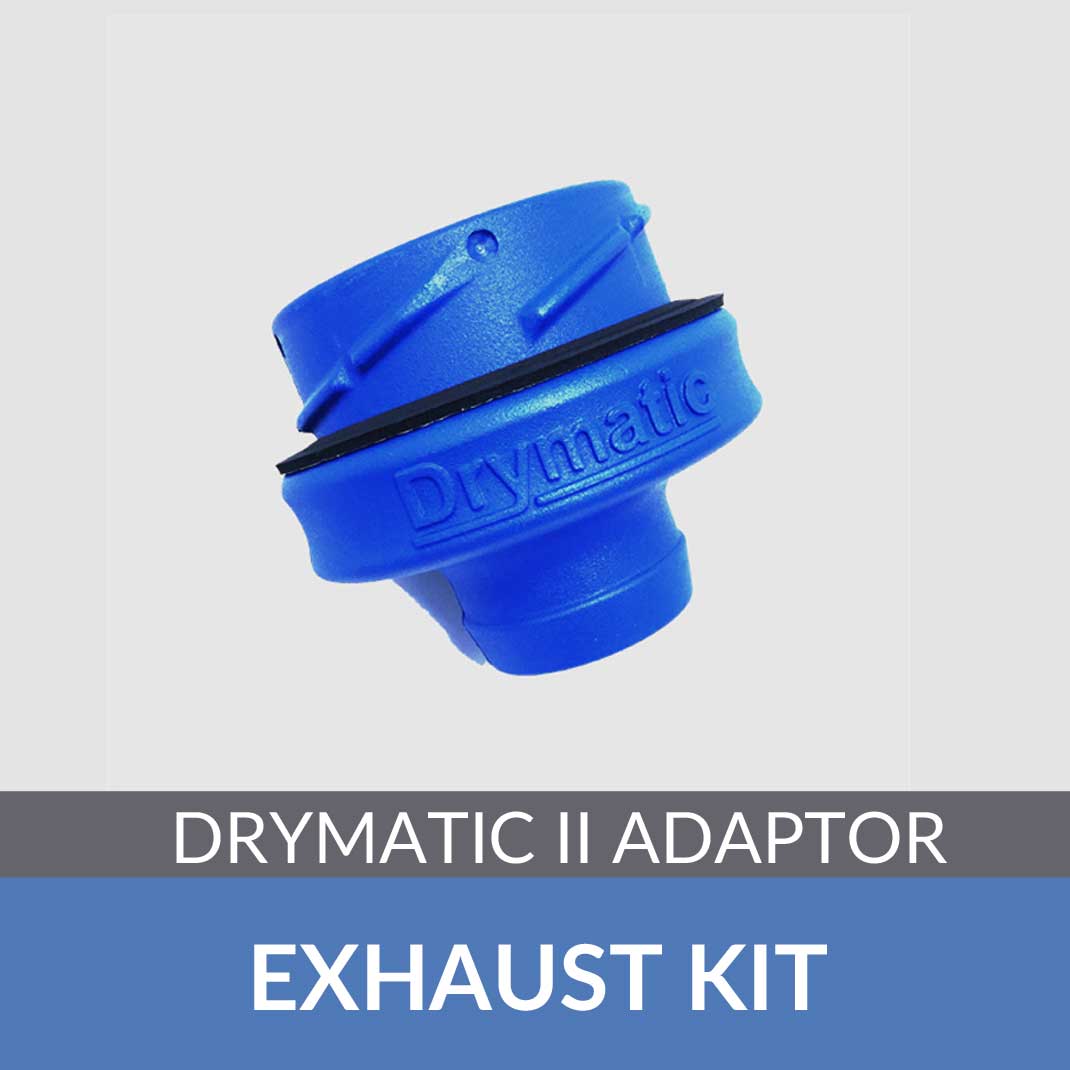 Drymatic II Exhaust Adaptor Kit
Enables you to exhaust into smaller areas.

Exhaust into ceilings (taking out down lights), small windows etc

FIND YOUR DRYMATIC STOCKIST HERE:
Description
This product includes:
Drymatic II Exhaust Adaptor Kit
Watch the following video for more information about the Drymatic II Complete Package:
WANT TO KNOW MORE ABOUT DRYMATIC?
Sign up to our Youtube Channel for more training and instructions today!
The Exhaust Adaptor allows the Drymatic II exhaust outlet to be reduced from 150mm to 100mm which allows you to exhaust your Drymatic II into a downlight, toilet window vent etc. This great accessory is ideal in a situation where property security is a factor. The property can be securely locked while your Drymatic II is drying the property.
INCLUDED 1 x 150mm to 100 Reducer Adaptor 2 x Jubilee Clips 1 x 6m of 100mm Hose