Wall Mat System (4.0m x 0.5m)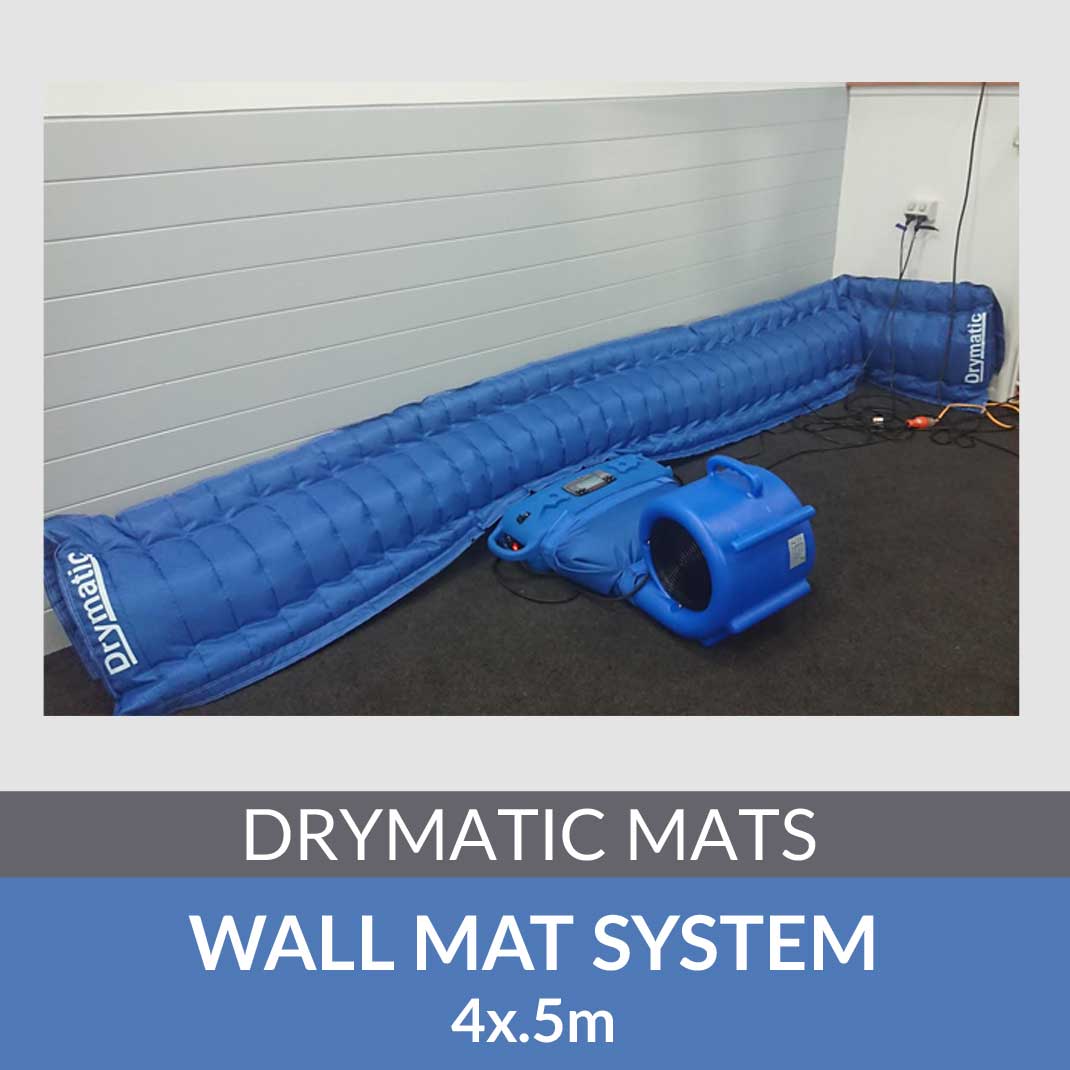 Wall Mat System (4.0m x 0.5m)
Tough, Light Weight & Compact

Target Drying System for walls and base plates

Mats Connect Together

Micro jets Break Through Boundary Layer

Evenly Heat & Dry Targeted Area

Ideal for Walls, Floors, Ceilings & Cavities

FIND YOUR DRYMATIC STOCKIST HERE:
Description
We offer a range of sizes of wall mats for drying purposes:
The 4×.5meter wall mat this free standing blow up mat will dry up to 1 meter high of the wall and up to ½ a metre wide on the floor being, 4 meters long it is foldable on the walls in corners a floor mat can be added to the front of the mat to dry the floor. Also, 2x.5m wall mat and a 4x.5wall mat can be added on the side with a 30cm joiner. A great mat that targets dries with a boost box and air mover they can really heat up a wall.
Check out our Drymatic Wall and Floor mat range: